Who is online?
In total there is
1
user online :: 0 Registered, 0 Hidden and 1 Guest
None
Most users ever online was
48
on 19th December 2013, 5:10 am
Social bookmarking










Bookmark and share the address of THE HUNGER GAMES- Fan Forum on your social bookmarking website

If your a tribute, you go to the cornucopia for weapons, they work once.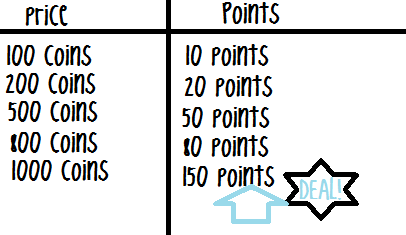 The parachutes cost 800 coins, so sponsers, come together or go yourself, they give 35+ points every day and every time they answer a question (doesn't matter if it's first, it just has to be right.) So, if you were second or even 12th, you still get just 35 points for that question if you got it correct.
There are 5 different kinds of questions.
Character, Muttation, Scence, Place, and Hunger Games.
Character: 300 points if answered correctly
Muttation: 180 points if answered correctly.
Scene: 400 points if answered correctly.
Place: 230 points if answered correctly.
Hunger Games: Points vary is answered correctly.
At the end, the person with the most points wins!!!
Where to play:
This trivia is a CHATBOX TRIVIA.
SO you can't cheat, you have to answer within 7 seconds. If your a slow typer, you've been chosen!
An admin will give you a question, you have 7 seconds to type in your answer. It's whoever gets it first.
The Hunger Games Chatbox Trivia is ONLY FOR TRIBUTES. Username will have the tribute color, if you come in during The Hunger Games Chatbox Trivia, you will be kicked. DO NOT COME BACK IN. The times will be posted under the THE HUNGER GAMES section for every day. so check back to make sure you don't inturrupt.
I will fill out this form for each tribute every question:
Username:
District:
Parachute:
Weapon(s):
Points awarded for question:


At the end of the day, this will be filled out:

Username:
District:
Total Points:

Every 2 days, the tribute with the least amount of points gets "killed", they are disqualified and no longer a tribute.
There are about 5-20 questions per day, questions CAN be repeated.




Similar topics
---
Permissions in this forum:
You
cannot
reply to topics in this forum